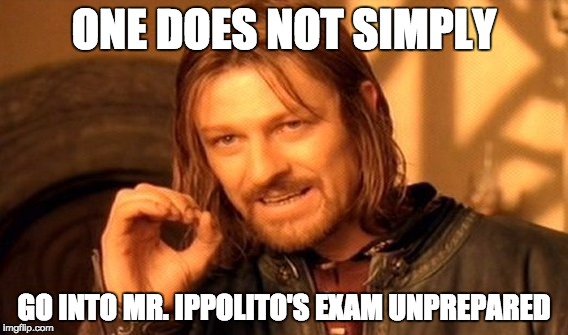 HOMEWORK: Be prepared for our essay. You will get instructions tomorrow.
1. Welcome/Attendance
2. Check Infinite Campus this week
Check ALL classes

Make sure your grade is accurate

Teachers are updating grades as we get to the end of Q2
3. Pearl Harbor Day today - December 7, 1941 - "A day that will live in infamy"
When Mr. Ippolito says it is time to begin the test:
If you were absent for today's test, please see Mr. Ippolito as soon as you return to school.